Housing Development & Preservation
Four walls may provide literal structure, but they're not the only elements that can strengthen our rural communities. What we're trying to help build (and preserve) is made of nails and beams ... hopes and dreams – and that's why it's called the Community Development Department here at NRH.
We are proud of our Battle Born heritage and work to make our beautiful Silver State a great place to live for all. The prospect of something better – a better home, a better financial situation, a better life – we can help build something money can't buy.
And we know that we get more done together, so we want to work with our rural communities to assess, develop and implement right-fit housing solutions. Our approach is a collaborative one, bringing together local government, private business, for-profit and non-profit interests, and social service organizations to maximize resources and achieve local and regional goals and objectives.
Defining "Affordable"
It's a hefty word, no doubt. But isn't it really just a question of relativity?
If you can pay your mortgage, do you live in affordable housing? If the rent doesn't eat first in your household, do you have affordable housing?
Per the definition established by the Federal Government: "Families who pay more than 30 percent of their income for housing (including the cost of their utilities) are considered to be "overburdened" from a cost perspective, and accordingly these households may have difficulty affording other necessities such as food, clothing, transportation and medical care."
We strive to provide clarity to the term "Affordable Housing" and to identify the growing need for affordable housing inventory throughout our rural communities. This endeavor is designed to facilitate and support the production of affordable housing stock in all rural areas throughout our state. And here's the thing: we know we need more.
But how much? What kind? Where should it be? And what levels of affordability are needed to ensure a community's housing ecosystem is positively impacted for generations to come?
Enter: The need for housing data.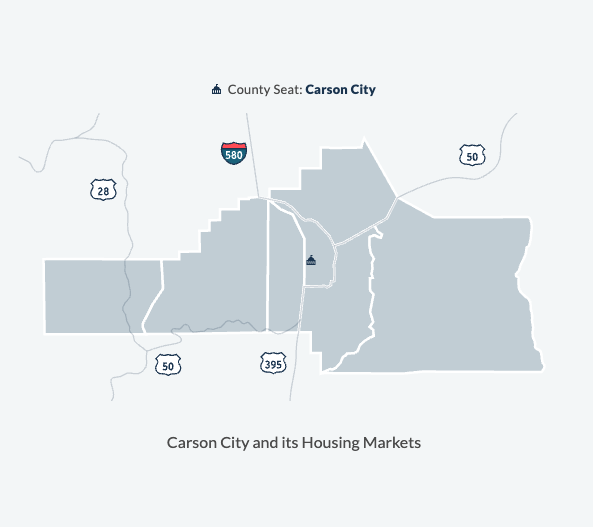 Data-Fueled Housing Solutions
In the fall of 2014, we began the task of identifying our affordable housing needs by first identifying the overburdened household populations throughout the rural areas of our state, compiling three totally independent housing studies. These studies concentrated on 11 rural counties, the Carson City area, and the high growth job market situated in northern Nevada in connection with the Tahoe Reno Industrial Center located in northern Storey County. Each study assessed the population, economic conditions, household size, income and age factors, availability of community infrastructure and public services, existing housing conditions, home sales and area rental values, local projected housing costs focused on the production of new quality affordable housing products, and the projected affordable housing demand concerns for each housing market identified. This data was intended to begin important dialogue between counties, communities and partners.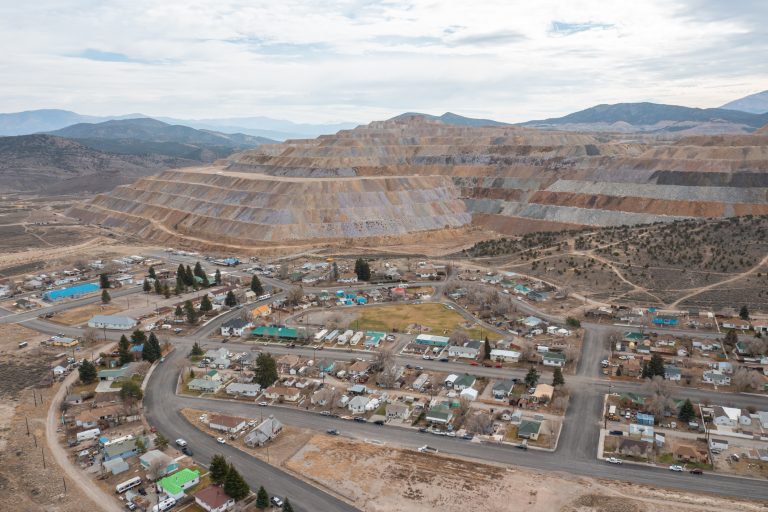 We then published comprehensive housing studies in March 2018, covering Nevada's 15 rural counties and the rural portions of Clark and Washoe Counties. The studies highlighted challenges and opportunities throughout Nevada, and promoted dialogue between private and public partners who are tackling the state's housing crisis. The studies assess factors that contribute to a community's housing needs, including:
Population
Economic conditions
Household size
Income and age factors
Availability of infrastructure and public services
Existing housing conditions, home sales, and area rental values
Projected housing costs
Projected housing demand for every rural housing market in the state
Data is just a snapshot in time, of course, and we will be releasing updated studies in 2023 and 2024 through our work with the University of Nevada's, Reno Extension Nevada Economic Assessment Project (NEAP). You can review the to-date studies below, but be sure to check back for updates.
Review Current Housing Studies
Did you know?
More than 30% of middle-income households in Nevada are considered cost-burdened, meaning they pay more than 30% of their income on rent and utilities?
NRH is proud to be a founding member of the Nevada Housing Coalition, which has produced Nevada Affordable Housing 101. This is a resource that is a cornerstone to understanding the truly complex and nuanced housing landscape here in Nevada.
Check It Out
Community Development Services
Project Design & Planning

With thirty plus years of experience in affordable housing development and ownership, our Community Development Department provides a wide range of project planning and design benefits to NRH's partners.   These benefits include our working knowledge of site selection criteria, site layout and site amenity requirements, building and unit layout and design features, rural building techniques, community relationships and contacts, and rural development location planning considerations ... just to name a few.

All of these benefits are relative to the functional development and ultimate fiscal performance of all types of affordable housing initiatives to be developed in rural Nevada.

Our knowledge can serve to minimize overall project design time, provide timely and prudent development consultation, and in many cases address a myriad of requirements associated with the development of market rate, work force/affordable, subsidized and special needs housing projects.
Construction Management

Our team has overseen development projects in various rural locations throughout Nevada and brings to the table qualified construction management support for both new developments and major property rehabilitation initiatives. Our team of highly skilled professionals can take a project from its conception to completion, while carefully monitoring the entire process along the way. We have completed construction on all types of properties, including fee-simple townhomes, independent senior living facilities, apartment projects for special-needs clients and the major rehabilitation of existing multi-family properties. We understand the complexities of not only the construction process and dealing with contractors and tradesmen, but we have sound working knowledge of modular, SIPS (Structural Insulated Panel Systems) and stick-built construction practices and techniques.   We know and can find qualified tradesmen to work in the rural areas of our state, and we have qualified experience in dealing with construction and rehabilitation on both vacant and occupied housing projects. The coordination efforts between site construction personnel, a property management team and the building's occupants can be tricky under the best of circumstances, and we have the experience to deal with these aspects of any affordable housing development initiative.

Our experience starts with advertising for bids, awarding construction contracts, the drafting, review, negotiation and execution of development and contracting documents, and extends through any project's construction, completion, warranty and compliance phases. Our knowledge of the entire process serves to maintain solid communication between the design team, the contractor, a project's funding sources and its ownership structure. We are proud of our track record and our ability to facilitate smooth coordination between ownership's existing management and the new construction team. Our focus in any affordable housing development is to minimize disruption and to address those unexpected issues that inevitably arise during the development process. Maintaining our agreed upon project delivery schedule and its approved budget coupled with our attention to detail has served us well in project development.
Acquisition & Rehabilitation

We are a seasoned owner and operator of affordable housing assets, and we are always looking for the opportunity to invest in affordable housing initiatives in the rural areas of Nevada. While at this time NRH owns a number of multifamily properties, all of which are aimed at providing quality affordable housing for rural Nevadans, it is our goal to preserve rental affordability for all income limits throughout the rural areas of our state. We are currently working to preserve affordable housing through property acquisition initiatives focused on multifamily properties that presently provide rental assistance for low income households in our rural areas.

We continuously seek and research opportunities to acquire existing properties, which offer various types of rental assistance programs, which may be purchased at a fair price and may require some form of renovation or rehabilitation. This allows us to reinvigorate and retain those assets in our communities as additional affordable rental properties to further serve those presently residing in the rural areas of our state. It is important to know that NRH has access to and coordinates many layers of state, federal and community funding sources, such as LIHTC with project-based vouchers (PBV), HOME and AHP Funds, USDA RD and HUD subsidy, to create and address sustainable long term affordable rental housing opportunities. All of our efforts and resources serve to help us meet our growing needs for affordable housing inventory in our rural communities.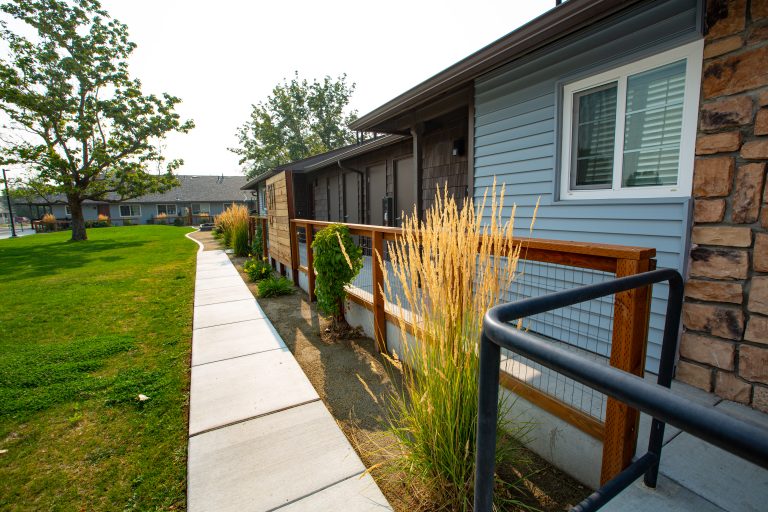 Case Studies
Developing and preserving housing in the affordable space is challenging, rewarding and most certainly a niche – and doing it in rural and frontier Nevada brings in another element that gets us pretty pumped. Check out these communities that make us proud to do this work.
View All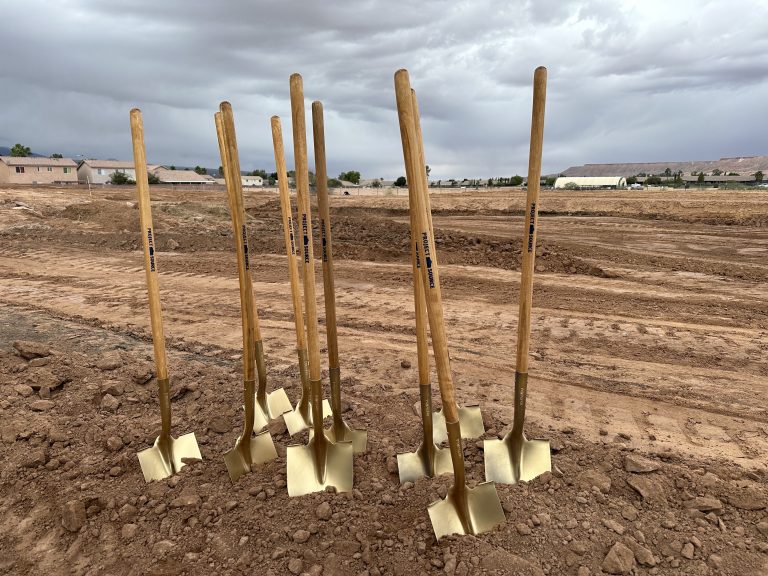 Working with NRH Development
If affordable housing for all rural Nevadans is a mission you want to help serve, we want to work together.  
Building units. Building partnerships. Building communities together so we can deliver the social and economic outcomes our rural areas need and deserve. Let's cooperatively achieve efficiently, effectively and in new ways that bring in partners who haven't been part of the housing arena ... yet. Are you in?
Townships, Cities and Counties

From its inception, NRH has modeled the effectiveness of public/private partnerships. We are more than a housing authority — we are a community-building, job-creating, sustainable development organization. We take enormous pride in our ability to deliver practical results for our partners, by both addressing their current housing requirements and helping them plan for their future needs.

NRH has a long, successful history of working closely and collaboratively with all rural communities across our state. From housing studies and needs assessments to building multi-family housing to providing affordable rental housing alternatives and home ownership solutions, we look forward to working with our local partners to enhance the quality of life thought the rural areas of our great state.
Investors

We pride ourselves on making things happen through innovation and strategy. We seek out collaborative investment partners who share our vision, allowing us to do more with less. Our investors are an imperative part of helping more Nevadans find affordable housing alternatives and allowing these individuals and families to remain successful renter households and progressive homeowners for years to come.
Non-Profit and For-Profit Enterprises

We regularly work with non-profit agencies to provide affordable housing, social services, and community development, and to help us achieve our mission of improving the quality of life in rural Nevada. We welcome new opportunities to partner with other non-profit agencies and for-profit organizations that share our same drive to serve the unique needs of Nevada's rural population.
Builders and Developers

In our experience, rural communities find the most success with housing and community development projects when those projects are collaborative efforts. NRH works to facilitate project development and bring groups together that can solve housing and economic development challenges through innovation, experience, and commitment.

Whether you already have a great project you'd like to implement in rural Nevada, or you are looking for ways to collaborate a specific affordable housing development initiative in a rural area, we want to talk with you.
Section 8 Landlords

We work to maintain thriving working relationships with all of our Section 8 landlords, because we know we couldn't achieve our mission without them. If you are interested in becoming one of our landlords, you can get started here.
RFP and RFQ Opportunities
At times, we will request quotations, proposals, qualifications or quotations on projects and services. Any open requests or opportunities will be posted and include all requirements. Thank you for your interest in working with us!
See Opportunities