We need you!
The Nevada Rural Housing crew is comprised of employees, commissioners, vendors and partners – housing needs all of us.
Those we serve rely on us to bring our extensive experience, oversized hearts and commitment to being part of something bigger. Whether you want to work for us or with us, we welcome you to explore the opportunities below.
Work Here
Why? Because housing is necessary.
Because we rely on each other to enjoy and sustain our communities – and a rising tide lifts all boats. Life success starts with a stable, decent and affordable place to call home. Physical and mental health, education, and local economic outcomes are impacted when our neighbors are forced to choose between the rent and the rest. 
We attract the best because we offer an opportunity to innovate – to uncover new solutions for age-old challenges. Here, we never use the word "balance" frivolously. Here, unique ideas are celebrated and fear of failure is a foreign concept. Our culture delivers fulfillment. Our culture lets you be you. We push for better.
NRH is an Equal Employment Opportunity Employer. In compliance with applicable disability laws, reasonable accommodations may be provided for qualified individuals with a disability who require and request such accommodations.
Current Openings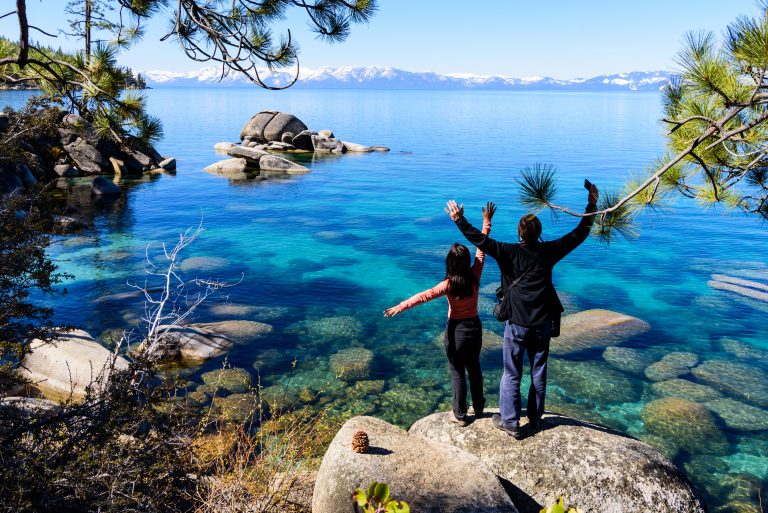 Where We Work
Our home base is located in Carson City, Nevada's capitol and a pretty gorgeous spot (if we do say so ourselves). Carson is just 20 minutes from Lake Tahoe, 25 from Reno and just a couple hours from the Bay Area. If you're outdoorsy (as in skiing, hiking, mountain biking) or outdoorsy (as in hanging on your patio watching the sun set over the Sierra Nevada), this place might be your jam.
We also have an office in North Las Vegas where our Weatherization and Homeownership teams who serve that area work. Where outdoorsy meets foodie meets entertainment galore, Las Vegas is an exciting place to be!
The pandemic also taught us sometimes work has to happen from anywhere, which is why certain roles have remote-work capability as needed and as appropriate. Human connections are why we exist – they're what keep us energized and fulfilled, so we're big fans of the in-person thing.
Benefits
If we aren't serving our internal team well, we can't successfully serve anyone else – it's our oxygen mask philosophy.
We know the healthy list of benefits below isn't the only reason to decide to go work somewhere, but is should be a key consideration for you. Our benefits ride sidecar to competitive wages that are based on actual research of industry comparatives – and beyond total compensation are the intangibles we simply can't describe on a website.
We are proud of our culture, which is a living, breathing, evolving thing we know we don't control with pizza parties and casual Fridays. Instead, we try to nurture it through admiring great work, keeping our word, and letting all ideas have their days in the sun.   
Insurance

Medical

100% paid for employees (buy-up plans available at shared cost)
90% paid for dependents

Dental and Vision - 100% paid for employees and their dependents

Life Insurance and AD&D of $50,000 paid 100% by NRH

Optional Supplemental Insurance – Available via payroll deduction
Retirement

PERS – Pension / Retirement – Public Employee Retirement System (Choice Agency)

457(b) Plan – Available via payroll deduction
Paid Leave

Vacation Accrual – Two weeks per year, three weeks after three years

Sick Leave Accrual – Two weeks per year, three weeks after three years

Holidays – Twelve paid holidays

Birthday Holiday – Paid day off the month of your birthday
Education

Educational Assistance – Learning and development program that ensures that employees are given the opportunity to learn and grow, both in their current positions and according to their long-term professional goals. This program includes comprehensive communication trainings (DiSC), high-quality presenters for all staff trainings, mentorships, tuition reimbursement options for position-specific continuing education and much more.
Growth

We support employee growth within the agency by giving hiring preference to internal candidates for open positions when all knowledge, skills and abilities are considered equal to external applicants.
Schedule

Schedule options with flexible hours available from day one of employment:

Variable schedule: Monday through Thursday from 7:30 am – 5:00 pm; Fridays from 8:00 am – 12:00 pm. These hours can be adjusted for earlier or later start/end times between 6:00 am – 6:00 pm.

4/10 schedule: Monday through Thursday, 10 hours each day within the 6:00 am – 6:00 pm timeframe and off on Fridays.
EAP

Employee Assistance Program – Confidential assistance and resources on a variety of topics including health, wellness, marital and family relationships, stress, anxiety, depression, substance abuse, child/elder care, legal and financial issues, and more.
RFP, RFQ and Partnership Opportunities
At times, we will request quotations, proposals, qualifications or quotations on projects and services. Any open requests or opportunities will be posted and include all requirements. Thank you for your interest in working with us!